Top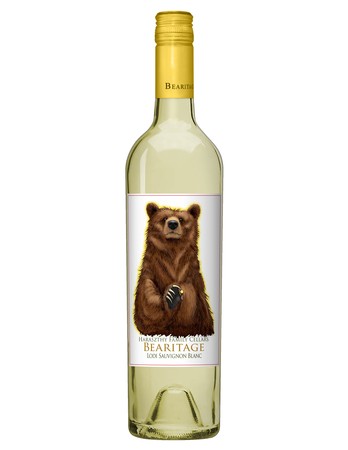 Sauvignon Blanc - Bearitage
WINEMAKER NOTES
Our 2015 Bearitage Lodi Sauvignon Blanc was cold-fermented and finished in stainless steel tanks and has received no oak contact.
TASTING NOTES
This wine is crisp and bright and exhibits the clean, almost tangy minerality this wine variety is so well known for. Best served chilled, our Sauvignon Blanc is very approachable, with aromas and flavors of lemon, tropical lime, and green apples.
SUGGESTED FOOD PAIRINGS
Pairs beautifully with oysters drizzled with garlic butter and lemon. Enjoy it even further with any seafood dish. White crème sauce pasta dishes pair beautifully with this wine. The fattiness of the creme juxtaposed against the acidity of the wine is a food pairing based in differences - not similarity. Grilled chicken with a tasty dry rub pairs deliciously with this Sauvignon Blanc.
- Vallejo Haraszthy, Winemaker
$14.00