Top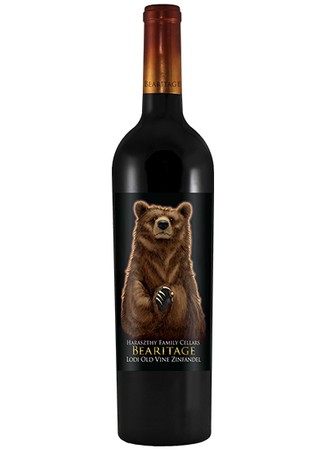 Old Vine Zinfandel - Bearitage
TASTING NOTES
Haraszthy Family Cellars 2016 Old Vine Zinfandel is a delicious medium-bodied wine exhibiting blackberry, raspberry and cherry aromas & flavors. The 2016 harvest was very even-ripening which is not typical of Zinfandel. The wine has a very slight, smoky aroma that integrates beautifully with the delicious roundness of the fruit. There is a hint of cinnamon, sweet plum and a nicely balanced acidity in the lingering finish. Grapes were harvested beginning in late August and ending in late September.
SUGGESTED FOOD PAIRINGS
Haraszthy Family Cellars 2016 Old Vine Lodi Zinfandel is an excellent complement to all things grilled--meat, chicken and fish. Red-sauce pasta dishes are a perfect match and a wonderful food-pairing experience.
$18.00